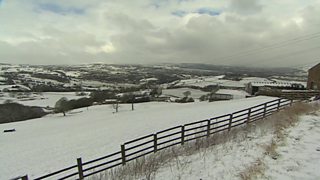 Mini beast from the East hits UK
So far this year we've had more than our share of cold weather.
If you think that's all behind us - think again! Some parts of the UK are getting ready for more of the white stuff. More freezing air is heading our way from Siberia, Russia.
Weather experts have even given it a name - the "Mini-beast from the East"! So, which parts of the UK need to dig out their hats, gloves and scarves?