So far this year we've had more than our share of cold weather.
If you think that's all behind us - think again! Some parts of the UK are getting ready for more of the white stuff. More freezing air is heading our way from Siberia, Russia.
Weather experts have even given it a name - the "Mini-beast from the East"! So, which parts of the UK need to dig out their hats, gloves and scarves?
Check out the video above to see what its like around the UK.
Some parts of the country have already had a dusting, have you? Get in touch and send us a picture!

Have you had enough of the white stuff?
Are you ready for Spring, please!!
This chat page is now closed, thanks for all your great pictures!
It's not much snow. But enough to get exited about!
Sirak, age 11, Brighton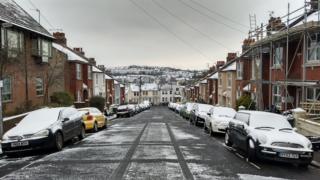 We've had a ton of snow and it's even up to the garden wall!
Ben, age 11, Rochdale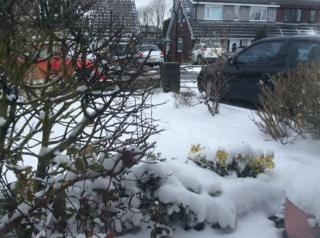 Fun in the white stuff.
Rachael, age 10, Fleet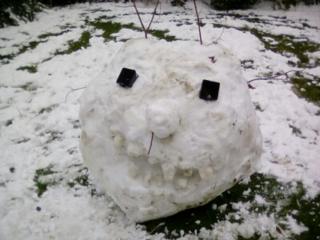 The snow is fairly thick ☺!
Ben, age 8, Perthshire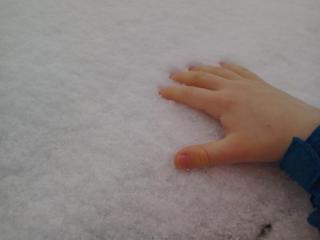 Our dog has a snow beard!
Charlie, age 11, Dorset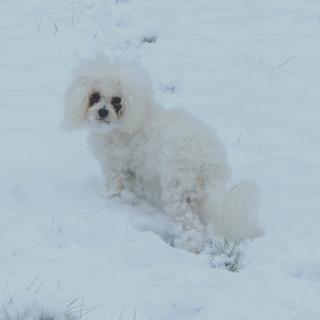 We have had lots of snow where I am!
Poppy, age 11, South Wales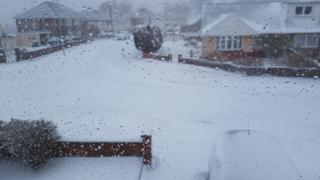 Here is a snow picture of my local area this morning.
Lucas, age 8, Devon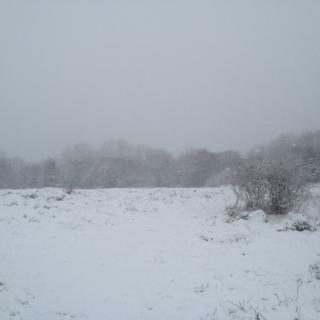 This is my snowman that I built with my dad this morning. I called him Radzi from Blue peter because of his hair.
Jane, age 10, Reading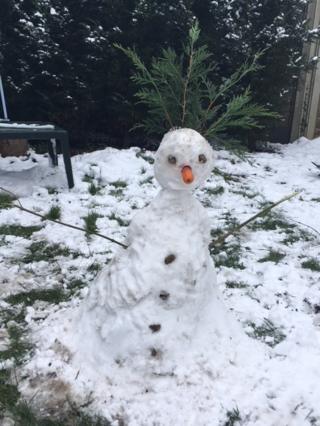 Here's an igloo and snow merman I made with my best friend Sadie
Mags, age 11 in Bristol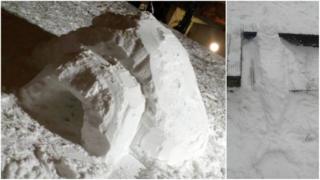 Say hello to this snowman
Megan, age 10 in Crawley, West Sussex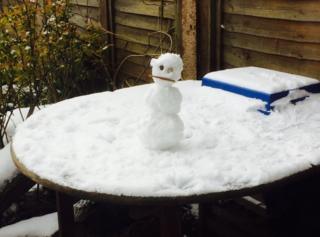 This is my garden this morning - he snow was nice at first but now I just want it to warm up and be spring!
Maddy, age 13 in Bath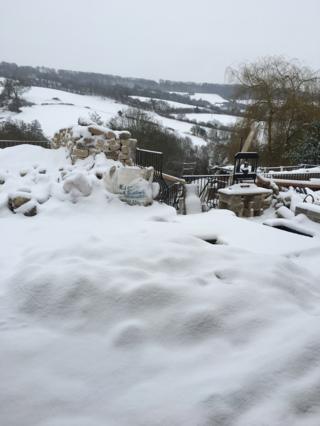 Wow - when we thought the snow was over! The beast is back - I wonder if school's on tomorrow?
Saskia, age 11 in Mansfield, Woodhouse
Hi, thought you might like to post this picture of our German Shepherd 'ALFIE' playing in the snow on our garden.
James in Bulwell.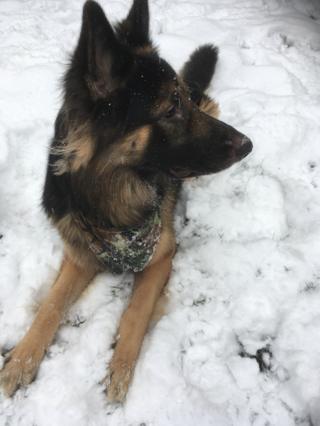 Me and my sister Evie were hoping for warmer weather but no we get loads more snow 😂
Olivia, age 12, from Whitstable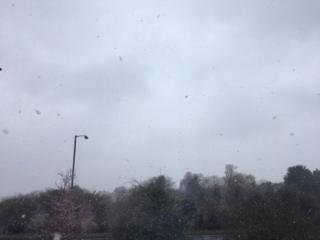 I was going to take my dog for a walk and when I opened the door a huge blow of snow came into my house.
Lilia, age 11, from Middlesbrough
It's sunny here but very windy! And very snowy!
Robbie, age 9 from Dundee
Just a little snow not too much
Abigail, age 10
You must ask your parent, teacher or guardian for permission before you send us a comment and a photo.
We may show your comment on our website or in our TV bulletins. We'll show your first name and which town you're from - but we won't use your details for anything else.