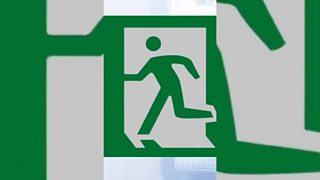 Teen app inventor picks up award
Meet Baran, the teenager who's an award-winning inventor.
The 15 year old invented a mobile app which he's hoping will help people in emergencies.
It's called iMAREC; that stands for Indoor Mobile Augmented Reality Evacuation and Communication. He was inspired to create the app after the tragedy at Grenfell Tower last summer.
And now he's won a prize for it.
He picked up the Young Engineering Award at The Big Bang UK Young Scientists and Engineers Fair. It celebrates science, technology, engineering and maths for young people in the UK.
Watch this video to find out how Baran's creation could save lives.