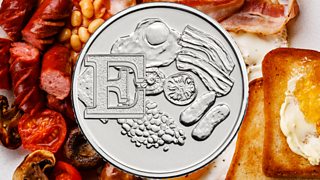 A - Zee of the new 10pee!
New 10 pence coins have been revealed which feature letters from A - Z.
Each new coin features a letter, which is accompanied by an iconic landmark, invention or tradition which makes the UK great.
The designs were voted for by members of the public and range from English breakfast to the world wide web. There is even a teapot and the Loch Ness Monster.
Royal Mint have also released an app, Great British Coin Hunt. It tracks where certain coins are the most popular around the country and enables you to keep a digital version of the coins you find in an online wallet.
They are in circulation now so you should be able to spot them soon.
How many can you find?