Kids from a school in East London are demanding more is done to make the quality of housing that some young people live in better.
They have been carrying out a research project alongside the University College of London, where they found that some private landlords aren't looking after the homes they let other people live in.
They are asking their local council, that's the organisation responsible for the quality of housing in their area, to do more to solve the problem.
Fed-up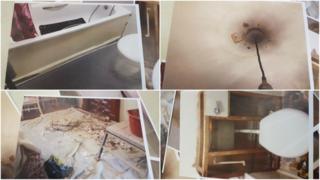 They found in some homes children had to live with no electricity and broken appliances, like cookers. In some cases people were living in damp and mouldy homes.
These were in houses where the people living in were paying the people who owned them - called landlords - in order to stay there.
Landlords are required by law to carry out repairs on their property, but the group found instances where this wasn't done.
One of the researchers, Oliwier aged 10 said, there were "animal problems and they would destroy a bit of a house and just come inside it."
He added, in that example "the landlord didn't do anything about that."
Working together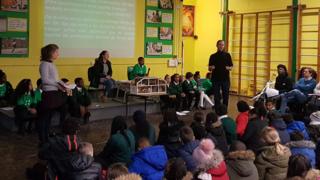 The group presented their research in a special assembly at their school to ask for stronger rules to be in a place to protect the standard of housing.
They asked for the council to introduce more check-ups on landlords, and use tougher punishments if they are failing to look after their homes properly.
It looks like Haringey council are already listening.
They told Newsround:
"We know that too many families who rent privately live in poor quality, damp and overcrowded properties and this is unacceptable to us.
We work hard to tackle rogue landlords and are already proposing to license private rented properties across the borough to improve housing conditions."
The National Landlords Association, that's the organisation that speak on behalf of landlords, said:
"Most landlords provide warm, dry homes and make sure any repairs are fixed as soon as possible. However, there are some landlords who don't do a good job and this is something that needs to be dealt with, and councils have the responsibility to do that.
"Everyone should be able to have a home which is fit to live in, and we completely support calls for the Council to do more to prosecute those landlords who fail to do their job properly."