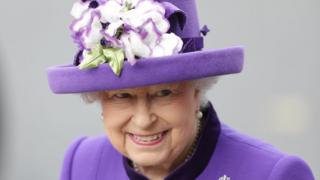 Yui Mok/PA Wire
The Queen and Royal Family say they want to do their part to help to cut down the amount of plastic that gets thrown away.
Buckingham Palace has told Newsround that at all levels in the Royal Household "there's a strong desire to tackle this issue" and that they've made changes to "cut back on the use of plastics".
Cafes at royal palaces and residences are phasing out plastic straws and they're also banned from staff dining rooms.
People who work for the Royal Family will now use china plates and glasses or recyclable paper cups. Any takeaway food is in biodegradable packaging, which means it will naturally breakdown and rot, unlike plastic.
At meetings, glass water bottles will be used instead of plastic ones.
Another eco-friendly idea is re-using packaging to move goods between different royal sites.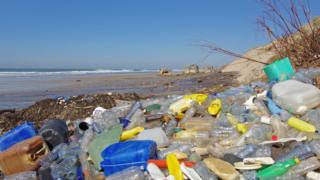 Getty Images
It's thought by 2050 the amount of plastic in the world's seas will outweigh the fish.
Many of you will have watched Blue Planet II which looked at how devastating plastic rubbish is for our oceans and the animals living there.
There was a big reaction to it and lots of people want more doing to tackle the problem.
What a royally good idea!