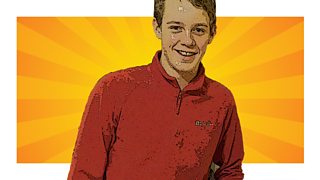 Kane: I don't think being adopted has changed anything
This week is Adoption Awareness Week at the UK children's charity Barnardo's.
Kane is 15 years old and has known for all of his life that he is adopted.
When he was a baby, he was taken into temporary foster care and was then adopted permanently into a family.
His younger brother Danny, who is from a different birth family than Kane, was also adopted into the family.
Kane says he is happy he has always known he is adopted because it means there aren't any secrets being held from him.