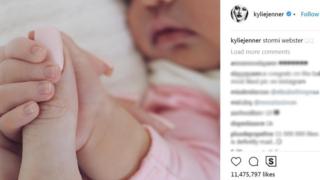 Kylie Jenner/Instagram
Kylie Jenner's baby has finally got a name - and it's Stormi!
The reality star put this post on Instagram with a blurry photo of her new daughter and it quickly became the most-liked pic on the social media platform ever.
Kylie's picture got over 11 million likes in just a few hours.
It has now overtaken the likes total reached by both Beyoncé and Cristiano Ronaldo in 2017 for posts they did featuring their children.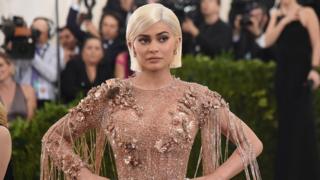 Getty Images
The photo and the baby's name were shared just a few days after Kylie shared a video about her pregnancy on You Tube.
The star pretty had much disappeared from social media for months, but that new video has been watched over 40 million times in three days!