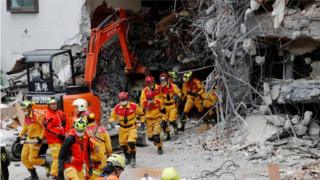 Reuters
Emergency services have rescued about 150 people from hotels and flats after an earthquake in Taiwan in Asia.
Children are being kept away from school and offices are closed in the city of Hualien.
About 40,000 homes there don't have any water, and roads and bridges have been closed.
800 people have taken shelter in community buildings and people who live there have been told to stay away from their damaged homes.
The army has been called in to help firefighters and ambulance crews with emergency rescues.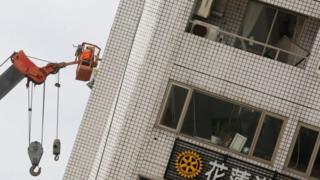 Reuters
Taiwan is regularly hit by earthquakes as it sits near where two tectonic plates meet.
This powerful earthquake struck about 20km off the island's east coast and was felt more than 160km away.