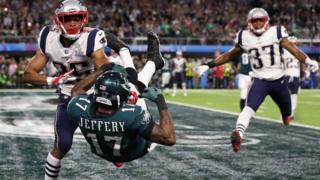 Reuters
It was an amazing night for the Philadelphia Eagles as they won the Super Bowl for the first time ever.
They beat five-time winners New England Patriots 41-33 in one of the biggest sporting events in the world.
The New England Patriots, with their star player Tom Brady, had hoped they'd win a record-equalling sixth time.
With less than three minutes to go in the game, the Philadelphia Eagles went into a five-point lead and then there was no stopping them.