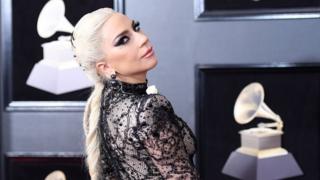 AFP
Lady Gaga has announced she is cancelling 10 dates of her world tour because she's unwell.
Shows in London and Manchester are among those that have been cancelled.
In a message to her fans, Lady Gaga apologised and said she was "devastated" but needed to put "myself and my well-being" first.
She has fibromyalgia, a condition which can cause pain all over the body.
Anyone who has bought tickets for the cancelled shows can apply for a refund from 6 February, her message said.