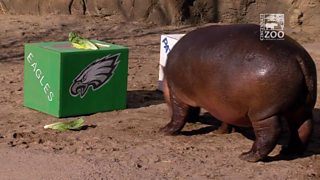 Did Fiona the hippo predict the Super Bowl winner?
It's one of the biggest sporting events in the world and the most important match in American football.
This year, the New England Patriots faced the Philadelphia Eagles.
On Friday, Cincinnati Zoo in America set their super cute hippo, Fiona, a challenge to pick the winner.
But did she get it right?
Watch to find out!