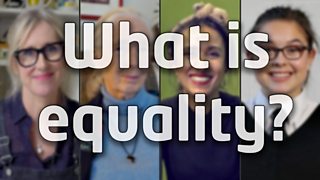 What is equality?
This week, we're talking all about equality.
That's because it is 100 years since a change in the law which gave women in the UK the right to vote in general elections for the very first time.
They still didn't have the same voting rights as men though. There was more work to be done before this happened, but this date marked an important step towards getting equality between men and women.
But what does equality mean? We spoke to four amazing women to see what they had to say.