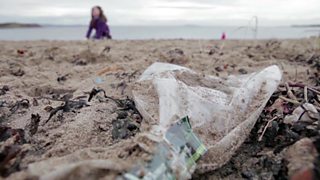 Why is plastic a problem?
Plastic is really useful and we use it every day.
But what happens after we throw it away is causing a big problem for our planet.
It's thought more than five trillion pieces of plastic are in the world's oceans and it can take years for it to break down.
Martin's been to meet Professor Richard Thompson.
He's a marine biologist who's done a lot of research around the impact of plastic pollution in our seas...
With pictures from Caroline Power and Blue Planet II, BBC iPlayer.