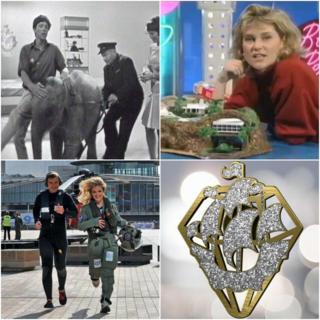 As Blue Peter celebrates its 5,000th episode, we're taking a look back at some of the most memorable moments from the show.
Which one's your favourite?
Lulu goes to the loo-loo!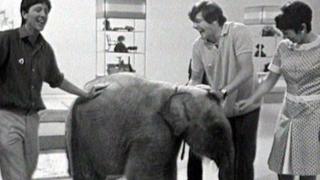 Alamy
Here's a really old one to get started. Lulu the elephant caused chaos when she visited Blue Peter in 1969. She charged around the studio and did a poo on the floor! Yuck! Presenter John Noakes also said that she trod on his foot, but later admitted this was just a joke.
Ask your parents...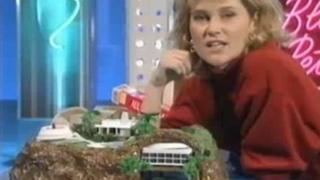 We all know that Blue Peter loves arts and crafts. This is one of their most famous "makes" ever. It's a Thunderbirds Tracey Island made entirely from junk.
After the official toy sold out in shops, thousands of Blue Peter viewers got busy with their glue and paint to create their own version.
Definitely one to ask your parents about!
Don't look down!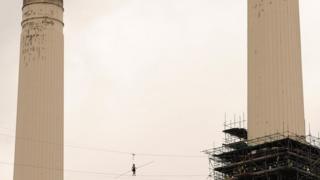 BEN STANSALL/Getty
Here's Blue Peter's own daredevil Helen Skelton walking a tightrope across London's Battersea Power Station in 2011.
This was just one of a series of adventurous challenges Helen took part in for the show. She also paddled over 2,000 miles along the Amazon river in a kayak and trekked to the South Pole.
A super-speedy arrival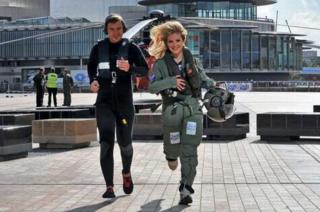 When the show moved to it's new home in Salford, presenters Barney and Helen arrived in spectacular Blue Peter style - Helen arrived from above, touching down outside the studio in a helicopter while Barney raced along the canal to make his entrance by jetski.
The royal approval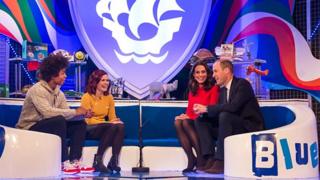 Blue Peter earned a royal seal of approval when the Duke and Duchess of Cambridge appeared on the show at the end of 2017. The pair were awarded Blue Peter's highest honour, each receiving a gold badge.
Only a handful of these rare badges are given out each year, to people who are seen as role models and who inspire children.
The show celebrated its 5,000th episode by launching a brand new, limited edition, Blue Peter badge.
A brand new badge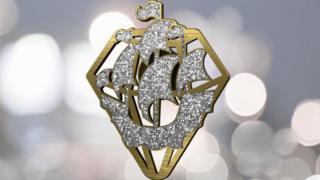 The badge was created by fashion designer Henry Holland. Its diamond shape celebrates a big birthday for the show, which will be 60 years old later this year.
Talking about the glittery badge, Henry Holland said "As the design is in honour of the Diamond year I wanted to reflect this in the design creating something that was extra special and perfect for everyone's inner magpie!"
The new badge is only available to fans who have already earned their blue badge. To get their hands on it, viewers will have to complete a list of challenges.