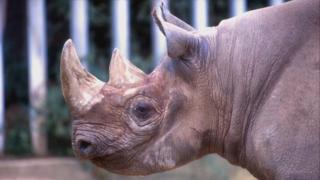 Rhino poaching in South Africa has dropped but three rhinos a day are still killed by poachers.
In 2007, 13 rhinos were victims of the poachers but 7 years later the number had risen to 1,215.
Last year, that number did drop to just over one thousand.
In April last year the trade of rhino horns in South Africa was legalised in the hope it would stop poaching.
Although numbers have gone down slightly, the species is still in critical danger.
Most of the poaching occurs in Kruger National Park, one of the biggest in the world.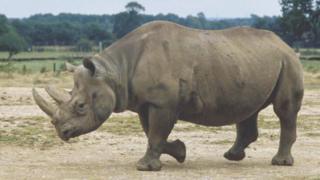 There are worrying signs that poaching gangs are moving beyond South Africa.
Their horns are in great demand for their use in Asian medicine.