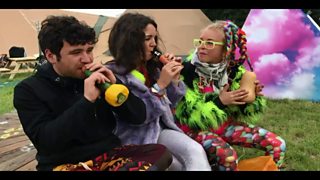 Vegetable Orchestra
These guys are making music with food! And they have a great name.
On the day they were formed, the Carrot Get Enough Orchestra played Glastonbury, appeared on BBC Radio and been booked to play another major festival.
Led by Finnish musician Vicky O'Neon, they will serenade you with their vegetable version of pop songs.
Just like the melting cello, these instruments are also biodegradable!