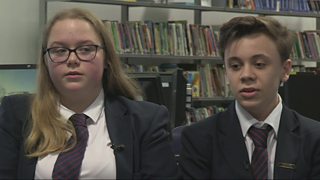 Your say: Teen romances and grades
What do you think about people having a boyfriend or girlfriend at school?
Do you think it's ok or do you think it can be a distraction from school work?
Well, one head teacher has told his pupils that having a relationship at school could lead to bad exam marks.
He even said that being in a teenage romance could harm your chances of going to university.
So we wanted to know what you think?