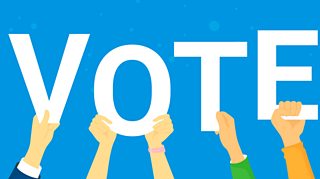 Wales plans to lower the voting age to 16
In Wales, 16 and 17-year-olds could be given the right to vote in local council elections.
At the moment it's only people aged 18 and over who have this right, but the new plans are due to be formally announced today by the Welsh Government.
In Scotland, however, 16-year-olds are already allowed to vote in all elections.
So we asked some 16-year-olds in a school in Denbighshire, Wales, what they thought about being given the vote.