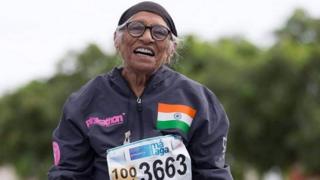 Milind Usha Soman/Twitter
Aged 102-years-old, Mann Kaur can't stop winning medals.
India's oldest female athlete has already broken records and won lots of gold medals in athletics competitions for those over 100 years of age.
Her latest victory came at the World Masters Athletics Championships in Spain, where she won gold in the 200 metres.
Believe it or not, Mann only began her sporting career at the age of 93, and shows no signs of stopping even at 102!
That got us thinking here at Newsround - are there any other age-defying sports stars out there?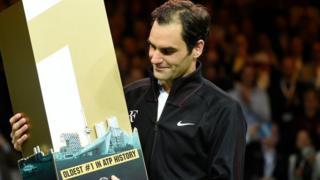 Getty Images
At the age of 37, Rodger Federer is still at the top of his game, set and match.
The current world number 2, is old enough to be the dad of some of the other players on the men's tour, but he's still beating them.
Federer won the Australian Open in January this year, his 20th Grand Slam title.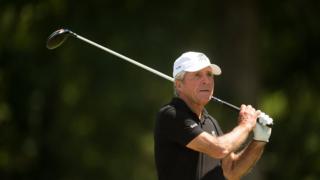 Getty Images
Now this guy is old enough to be Federer's granddad, but he's still twenty years younger than Mann Kaur.
At 82-years-old, Gary Player continues to play on the men's professional circuit, proving himself as the ultimate golf 'Player'.
According to Gary, a key part of his success is his fitness routine, which apparently involves 1,300 sit-ups a day!
And Mr Player says he'll carrying on playing golf until he's 90. It's surprising he actually has any time to practice golf with all that gym work!
Sister Madonna Buder AKA the 'Iron Nun'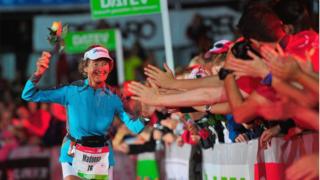 Getty Images
She's the nun who loves to run, even at the age of 88.
Sister Madonna Buder competes in triathlons - but not just any triathlons - Ironman Triathlons. So that means a 3.86 km swim, a 180.25 km bicycle ride and a 42.20 km run - all of which has to be completed in under 17 hours.
At the age of 82, the Sister Madonna became the record holder in the 80-plus Ironman category by completing the course in 16 hours and 32 minutes.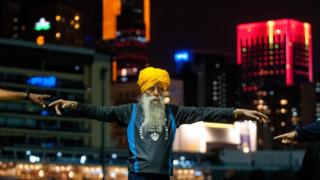 Getty Images
Fauja was 101-years-old when he finished the Hong Kong Marathon 10km event in one hour and 32 minutes.
Now, like you, we did a double take when we saw the Hong Kong 'Marathon' was actually only 10km, but thought we'd let off Mr Singh given his age.
Singh was awarded the British Empire Medal in the 2015 New Year Honours for services to sport and charity.
Nicknamed the 'Sikh Superman' and born in 1911, Fauja Singh is now 107-years-old!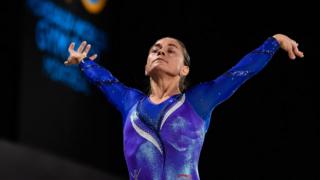 Getty Images
At the tender age of 43, compared to Fauja Singh and Mann Kaur, Oksana seems like a toddler.
But in the super flexible world of gymnastics, the seven-time Olympian is properly ancient.
We can demonstrate this by comparing Oksana to another Olympic gymnast, Dimitrios Loundras, who was aged just 10 when he helped the Greek gymnastic team win a bronze medal in 1896.