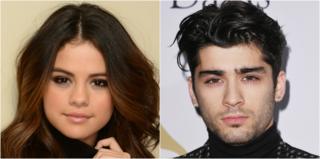 Getty Images
The internet has gone into meltdown this week amid rumours Selena Gomez and Zayn Malik are working together on a single for the upcoming Aladdin movie.
The film, set to be released in 2019, is live action adaptation of the 1992 Disney animation classic - maybe all great singles need a while to work-up?
It all started with this...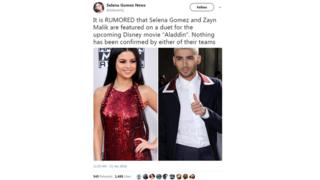 Twitter
Even though there was nothing from an official account, but from a Selena Gomez news account with over 100,000 followers, it was enough to cause reactions like this...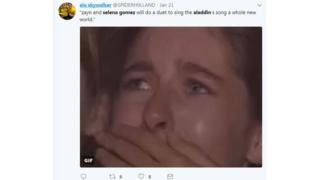 Twitter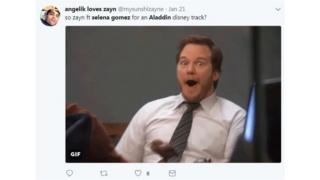 Twitter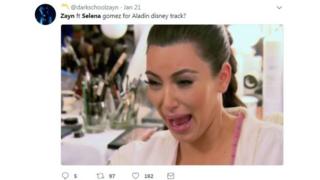 Twitter
It's worth mentioning that neither Selena nor the former One Direction singer's official accounts have denied these rumours, which for some people has just fanned those flames even further- obvs!
Also, Zayn has previously teamed up with Taylor Swift for their hit single 'I Don't Wanna Live' who is pals with Selena! So maybe Taylor has put in a good word with him?
Watch this space! We will let you know if it is confirmed.