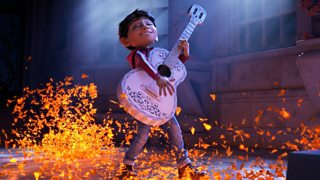 Pixar's Coco takes fans to Land of the Dead
The makers of Toy Story and Finding Nemo are back with a brand new animated adventure called 'Coco'.
It tells the story of a 12-year-old Mexican boy, Miguel Rivera, who has dreams of becoming a musician.
But he discovers his secret family history when he travels to the Land of the Dead.
Nine-year-old film fan Rex went to find out more from the movie's director and producer.
Coco is out in UK cinemas on Friday 19 January.