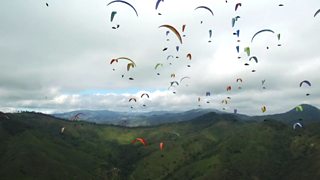 Get a paraglider's-eye view!
Check out these fantastic, fearless, flying men and women competing in the Paragliding World Cup!
People come from across the globe to pit themselves against the best and the rest of the paragliding world.
There's plenty of reasons people would want to do this but the view must be one of the best!
So have a peep at the video and learn a little more, oh and see some amazing scenes obviously!