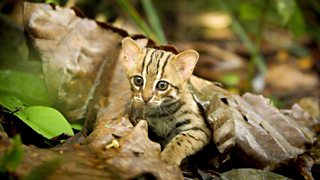 Meet the stars of BBC One's Big Cats
A new BBC show is looking at the lives of cats all around the world.
Some of the stars in the show have been filmed for the very first time, after the team spent more than two years travelling across 14 different countries to capture the animals on camera.
While we're all familiar with some of the world's larger feline predators, like lions, the programme will introduce us to some less well-known creatures, such as the rusty-spotted cat.
Check out some of the animals we'll be meeting.