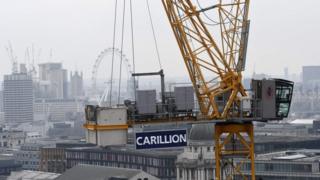 AFP/GETTY
The big building company Carillion is in danger of going bust, which could mean lots of people lose their jobs.
More than 20,000 people work for the company in the UK, and 43,000 around the world. No one knows yet how those staff will be affected.
The company is in liquidation which means all the different bits of business that it is involved with could be bought and taken over by other companies.
That could save people's jobs, but it is not clear how long that process will take.
Why is this a big deal?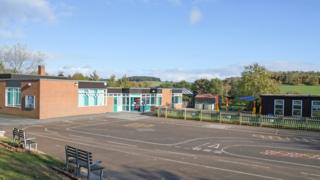 Getty Images
Carillion is a huge company - one of the biggest builders in the UK.
The company is also involved in loads of different types of businesses - including running 900 schools and also some prisons.
It has some contracts for building work for the new High Speed Rail project HS2 and projects in Qatar related to the 2022 FIFA World Cup.
In the UK, it helps look after the train tracks and railway stations and also runs some homes where people in the armed forces live.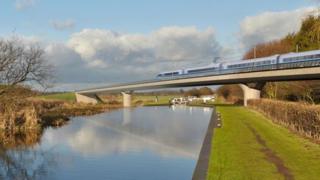 HS2/PA
Carillion ran into trouble after they started losing money on big deals and running up huge debts.
As well as the high number of people who might lose their jobs, a big company like this also has lots of small companies that do work for it, and it could seriously affect them too.
Talks had been going on to try and save the company but no one was able to make a deal.
The government is also being asked to explain why they kept giving important work to Carillion even though they knew this company was in trouble.