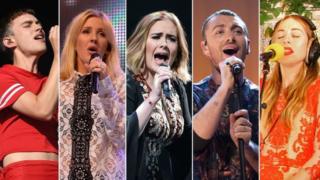 Various
The winner of the BBC Sound Of 2018 has just been announced.
Sigrid, originally from Norway, is one of the youngest stars ever to top the list at just 21 years old.
You can find out more about her in this video.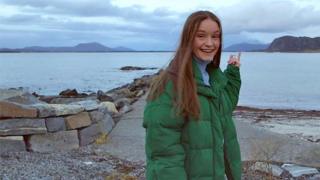 The Sound Of competition was started in 2003 to find some of the most exciting new talent in music.
So while you might not have heard of the artists nominated for the competition now, they could well be big names in future.
You only have to look at some previous winners of the competition to see just how successful these new acts can be.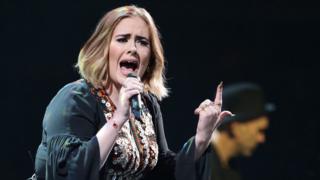 PA
Can you remember a time when we didn't have Adele's voice singing out from our speakers? No, we can't either.
She was just 19 when she released her debut album in January 2008, having topped the Sound Of list that year. It contained her first big hit Hometown Glory, which she wrote when she was just 16.
Since then, there have been more albums, MILLIONS of sales, multiple Grammy, Brit and American Music Awards (how she has enough room on her mantelpiece, we will never know) and tours that have taken her all over the world singing to millions of fans.
Her second album, 21, is the longest-running number one album by a female solo artist in the history of the UK and US album charts, and her third album 25 became the fastest selling album in history for a single chart week.
So it's safe to say she's managed to make herself a pretty big deal in the music industry.
Ellie Goulding: 2010 winner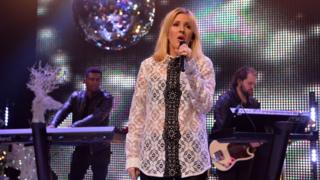 Another extremely recognisable voice to have topped the Sound Of list is none other than Ellie Goulding, who scooped the award back in 2010.
Like Adele, she started writing music when she was a teenager and really found her style after being introduced to dance music at university.
Since launching her career as a singer, she has performed at some super high-profile events, including none other than the wedding reception for the Duke and Duchess of Cambridge at Buckingham Palace!
This was after Prince William saw her perform at BBC Radio 1's Big Weekend and described her as "brilliant", which Ellie said was one of her career highlights.
Back in 2010, she told reporters that due to her love of running, she considered quitting her drama course at university to become a fitness instructor. After the string of hits you've given us, Ellie, we're very glad you didn't.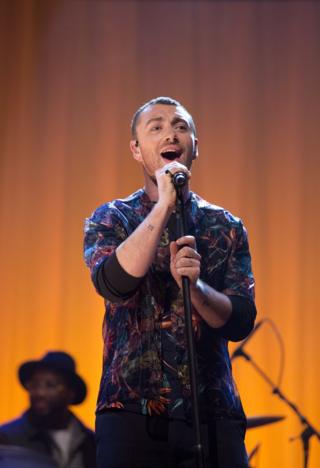 PA
With his smooth vocals and emotional ballads, you really can't mistake the voice of Sam Smith for anybody else.
Lots of people had actually heard of him before his Sound Of 2014 win, after he appeared on a famous track called La La La which reached number 1.
But he soon became a global superstar in his own right. He, too, has many Brit and Grammy Awards on his bedside table (well, he might keep them there, he might not - we can't actually confirm this either way).
He also has two Guinness World Records - one for having the first James Bond theme to get to Number 1 in the UK, which won an Oscar.
The other is for Most Consecutive Weeks in the UK Top 10 Album Charts after his debut album In The Lonely Album refused to budge from the top spots for an amazing 69 weeks.
From the Sound Of 2014 to chilling with Beyonce and Justin Timberlake at Taylor Swift's 25th birthday party, there is no doubt that Sam Smith has well and truly earned his entry in the encyclopaedia of pop history.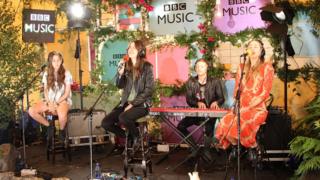 How many of you can say you've toured with Taylor Swift? Well, these sisters from California can (it's still on our to-do list).
It's been five years since Haim scooped the Sound Of 2013 title - and it's been quite a five years since then.
Danielle, Este and Alana Haim surprised everyone when their first album Days Are Gone hit number one in the UK, beating none other than pop royalty Justin Timberlake and his album The 20/20 Experience 2 of 2, knocking him off the top spot.
It took the band almost four years to follow up this album with their second record Something To Tell You, which they released last summer. They even had to cancel 2016's Leeds and Reading appearance to get it finished!
But last year, they headlined the NME/Radio 1 Stage at the festival, so they're well and truly back in business.
Haim have come a long way since their days in a family covers band called Rockinhaim (yes, this is where they started). We'll have to wait to see what the next five years have in store.
Years & Years: 2015 winner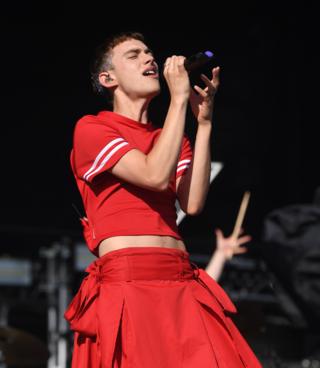 Getty Images
Olly, Mikey and Emre have really made a name for themselves since winning the competition three years ago.
Years & Years first album Communion blasted into the charts, selling more than a million copies around the world, with catchy tunes that have got everybody dancing.
They haven't released a second album yet - although it is in the making. Back in 2016, Mikey told the BBC: "[The second album] will be better than the first one. Fact."
The Official Charts have just included Years & Years on a list of artists that are "long overdue a comeback", so fans will be looking to see what happens in 2018 very closely indeed.