Hundreds of rescuers in southern California are working hard after mudslides hit the area.
They're helping those affected, as well as searching for other people who may be missing.
The mudslides and flooding caused huge amounts of damage with witnesses describing large rocks, the size of small cars, rolling down hills, blocking roads and destroying houses.
At least 17 people have died, and more than 150 have been taken to hospital.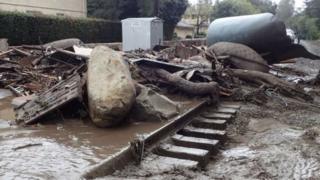 Twitter/@eliasonmike
Thousands of people who live in the area have left, and more than 50 rescues have been carried out. One of those rescued was a 14-year-old girl.
The mudslides were so powerful that some homes were even knocked off their foundations in the community of Montecito.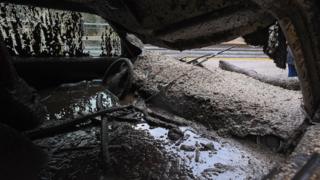 Getty Images
Police have said some areas "looked like a World War One battlefield".
They have closed more than 30 miles of the main coastal road because of the "waist-high" water levels.
Thousands of California residents were asked to leave their homes on Monday for the second time in two months, after already facing wildfires back in December.
Some of the worst affected homes weren't within an evacuation zone set up by police.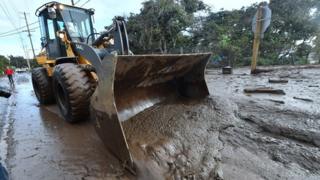 Getty Images