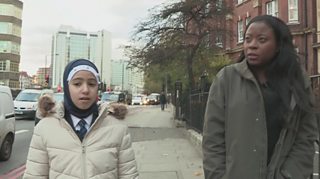 What's being done to tackle air pollution?
How clean is the air we're breathing?
A report by the World Health Organisation last year said the quality of air in 44 UK cities - including Glasgow, Leeds, London, Nottingham, and Southampton - wasn't good enough.
Hadeel goes to school in a part of London with one of the highest levels of air pollution in the UK.
Whitney's been to meet her to find out about her concerns, and why she's asking London's Mayor, Sadiq Khan, to help.