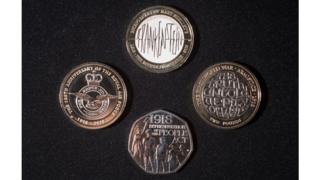 PA
The Royal Mint has produced new coins to mark some of the biggest anniversaries coming up in 2018.
They cover the writing of classic horror story Frankenstein, the first time women were allowed to vote, the end of World War I and the birth of the Royal Air Force.
The coins are a new 50p piece and a series of £2 coins
What do the coins mark?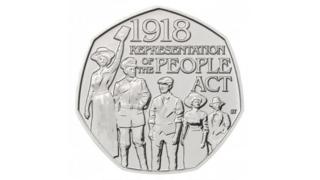 PA
The Representation of the People Act
This was an act of Parliament which was passed in 1918. As well as giving all men over the age of 21 the right to vote in elections, it's most famous for giving women the right to vote for the first time. It might seem hard to believe, but before 1918 women weren't allowed to vote in this way. But the Act only gave the right to vote to women over the age of 30.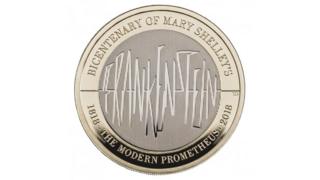 PA
Frankenstein
This £2 coin marks the 200th anniversary of the publication of Frankenstein by Mary Shelley. The novel was famous for introducing the world to the big monster created by Dr Frankenstein. The monster was made out of old body parts and brought to life with lightning! Yikes!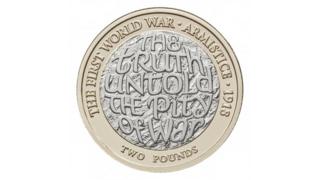 PA
The Armistice.
The first World War was fought in Europe between 1914 and 1918 and really affected the UK. On 4 August 1914, Britain declared war on Germany. It became known as 'The Great War' because it affected people all over the world and was the biggest war anyone had ever known. The idea of wearing poppies to remember those killed in war came from the fields of poppies where many of the biggest battles took place.
After four years of war, a peace deal was struck on 11th November 1918. That's now marked every year by Armistice Day, when we have a two minute silence.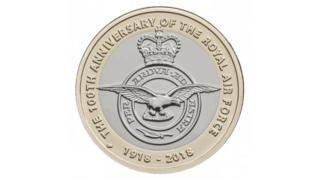 PA
The birth of the RAF
The Royal Air Force was founded 100 years ago on 1 April 1918, towards the end of World War I by merging the Royal Flying Corps and the Royal Naval Air Service. Both of these services had planes but did other things too.
The RAF was created with one purpose - to defend the skies over Britain.