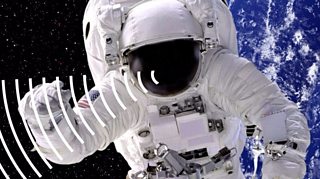 The Big Question: Does the sound of your voice change in space?
In this week's Big Question we are looking at whether the sound of your voice changes when you're in space?
The question came from Year 5 Yellow Class, from Cairo in Egypt.
So we asked astronaut and scientist Tim Peake to give us an answer!
Turns out it depends on whether or not you're in a space suit - no kidding!
Check out the video to get yourself in the know!
If you've got your own Big Question you would like us to answer, get in touch