It's not long now until 2019 when many of you will be making New Year's resolutions!
Maybe it's to eat healthier or help out more at home?
Some of you might be giving something up or maybe you're taking up a new hobby?
Keep reading below to get some ideas.
1. Get active - Keeping active is a really good way to keep healthy. You might try to do some more sport next year or get out for more walks and fresh air. Perhaps you have a dog that would love the extra walks or a family member that would love some extra help in the garden? There may even be a sport or activity club at school or in your local area that you could join which would help you to make this resolution. Ask an adult and they could help you to find one.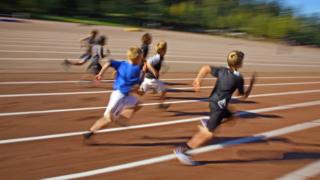 Science Photo Library
2. Be helpful - There are lots of ways that we can all help each other - whether it's a friend or someone in your family. Maybe you could help more with chores around the house or promise to set the table a certain number of times each week? You could even set up a star chart for every time you do your helpful deed and see how many you can get each month.
3. Enjoy hobbies - Taking up a new hobby can be a great thing to do in the new year. If you're arty, why not try to do one sketch every week of something that's inspired you, to help your creative thinking? Or if you like cooking, you could help out an adult in the kitchen with one meal a week to get your cooking skills up? You may even decide you want to take up something completely new. What have you always wanted to try?
4. Eat well - Lots of us love chocolate, sweets and foods that maybe aren't the most healthy for us! So you could make a resolution to eat some more healthy foods in 2019. Your body will thank you for it!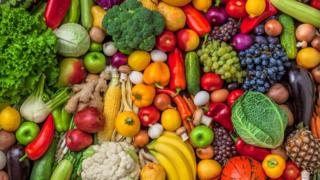 Getty Images
5. Go green - A lot of us could do a little bit more to help the planet, so this can make a great new year's resolution. There are loads of things you can do to be eco-friendly. Perhaps you could do more recycling at home or try to cut back on the amount of single-use plastics that you use? You could promise to use fabric or long-life bags instead of plastic carrier bags, or make sure you turn the tap off more while you're brushing your teeth.
6. Go tech-free - Technology is great, but there's a lot of fun to be had away from screens too. So, you might decide that, next year, you will promise to spend a little bit more time away from technology and with your friends and family. Maybe phone-free Fridays? Mobile-free Mondays? Well, it certainly sounds catchy...!
7. Spread kindness - As the saying goes, it's nice to be nice! So why not make a pledge to do one act of kindness every single day and spread more smiles? Let us know in the comments below of any good ways that you can think of to spread kindness in the new year.
Whatever your new year's resolutions might be, we want to hear from you. Head to the comments below and let us know what you're planning on doing!