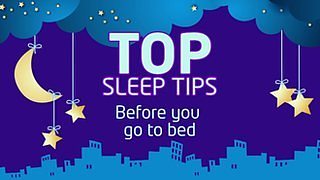 Sleep tips: Things to do right before bed
With the excitement of Christmas Day just around the corner, it can be tricky to get to sleep on Christmas Eve!
We spoke to sleep expert Dr Claire Halsey to find out some tips for things that you can right before bed to help you to get to sleep at night.
Watch the video above or for more tips, head to our handy guide.