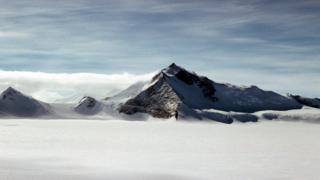 Alan Vaughan / BAS
If you thought that Ben Nevis was the UK's highest mountain, then think again.
At 3,239m, Mount Hope in the British Antarctic Territory has just been declared Britain's highest peak!
Scientists at the British Antarctic Survey were encouraged to measure the mountain again after concerns pilots were flying too close.
GPS measurements have shown that the mountain was taller than originally thought - by 377 metres!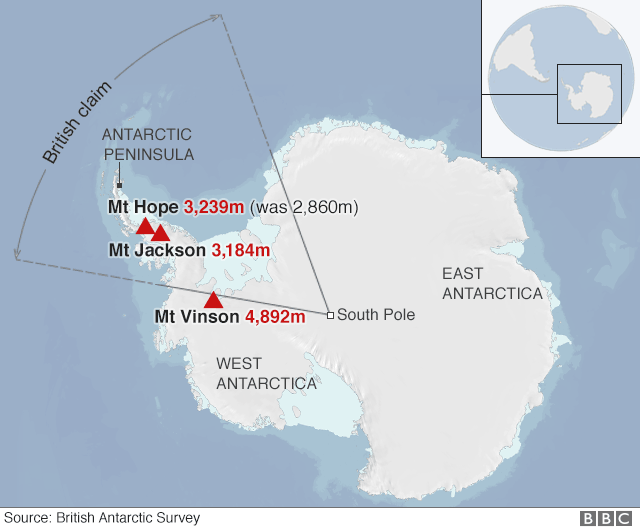 BBC News
The British Antarctic Survey (BAS) make maps of Antarctica.
It is important for these maps to show the correct height of mountain ranges so it is safe for aircraft to fly over the continent.
Cartographers - specialist map makers - used GPS to measure the height of British territory mountains.
Originally, maps showed that another mountain located in the British territory - Mount Jackson - was a taller mountain than Mount Hope.
Now GPS technology has shown Mount Hope is taller than Mount Jackson by 55 metres, making it the UK's highest mountain.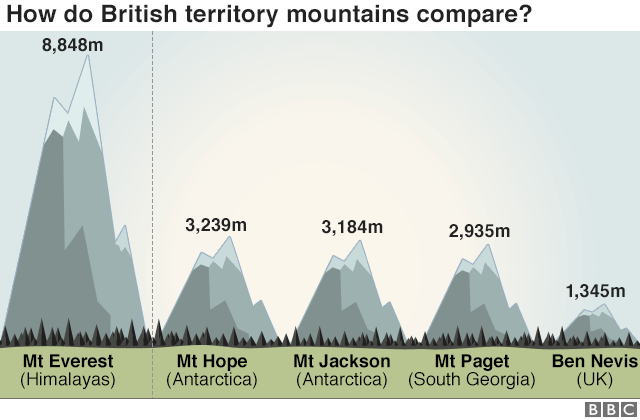 BBC News
In the past, scientists used a combination of different things to help them measure mountains, including photographs and maths.
Modern technologies such as GPS - global positioning system - and can be a much more accurate way to measure mountains.
How do you measure a mountain?
Measuring a mountain is a tricky science - thankfully we have Martin here to explain it to us!
What are the UK's highest peaks?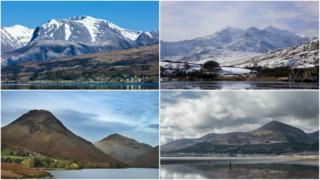 Getty Images
If you're looking for an adventure a little closer to home, the UK has plenty of mountains.
Ben Nevis is best known as the highest mountain in the British Isles, and is found in Scotland. It is 1,345m tall.
Last year, Ben Nevis "grew" by a metre after scientists used GPS to measure it again. This was the first time it had been measured since 1949!
Not far behind is Wales' highest peak, Mount Snowdon, which stands at 1,085m.
England's highest mountain is Scafell Pike in the Lake District, which is 978m and at 850m high Slieve Donard is Northern Ireland's highest.