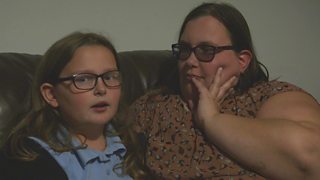 Abi and her mum: 'We stick together through everything'
There are thousands of kids in the UK who have to care for relatives who are ill or can't look after themselves.
Christmas can be one of the hardest times to be looking after a loved one and can bring extra pressures.
Newsround went to meet Abi, a young girl who has to look after her mum who has a severe illness.
We wanted to find out how her and her mum will be spending the holidays.