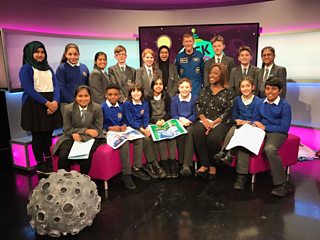 Tim Peake answers your questions!
Picture this. You're in space and you get a delivery of ice cream!
Sounds like a dream but that's just one of astronaut Tim Peake's stories.
Tim spent six months on board the International Space Station.
He was the first British astronaut to live there.
Tim's been in to Newsround HQ sharing his out-of-this-world experiences and answering your space-tastic questions.