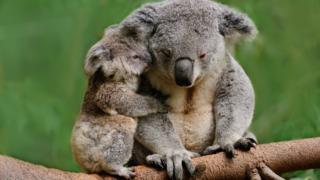 Getty Images
Photo-sharing platform Instagram has announced their decision to ban the use of certain hashtags to help prevent dangerous animal tourism.
People who search for photos using animal selfie hashtags will now receive a warning notification.
This decision has come after research by National Geographic magazine and the animal welfare organisation World Animal Protection revealed the scale of harmful wildlife tourism in the Amazon rainforest.
Selfies with animals might seem like a fun or cool thing to do while on holiday, but research has shown that these pictures can cause them harm.
Animals such as sloths and koalas do not like being handled and posing for pictures can upset them.
There is also an issue with animal exploitation.
The research has shown that there is a growing industry that involves endangered animals being illegally captured and taken away from their natural habitats.
These animals are often kept in cages and brought out for tourists to take selfies with them.
'Protect Wildlife on Instagram'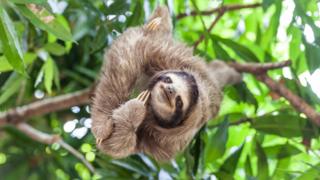 Empics
The list has been put together over several months with help from animal welfare organisations such as the World Wildlife Fund, TRAFFIC and World Animal Protection.
Instagram has decided to keep this list private so that users do not know which warnings to avoid.
The notification also includes a link to further information about wildlife exploitation to help users understand more about the problem.
Emily Cain, a spokesperson for Instagram, said "I think it's important for the community right now to be more aware. We're trying to do our part to educate them."