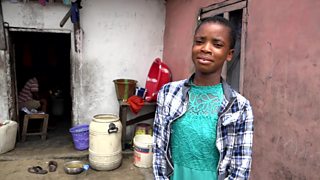 A young footballer with a big dream
10 year old Jessica is dreaming of being a successful football player.
She lives in Liberia which is in West Africa.
It's somewhere girls haven't traditionally played the sport but she's hoping to help change that.
She's training at the first football academy in Africa for both boys and girls.
Check out her amazing story.