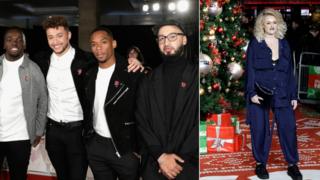 Getty Images
The X Factor final was between Rak-Su and Grace Davies but do you think the right act come out on top?
Simon Cowell's Rak-Su became the first boy band to win the show.
Grace had been the favourite to win but came second to the boys.
We want to know if you're a Rak-Su fan? Or did you prefer Grace? Who do you think really has the X Factor and why? Or maybe you're fed up of X Factor and didn't even watch the final?

This chat is now closed.
You must ask your parent, teacher or guardian for permission before you send us a comment and a photo.
We may show your comment on our website or in our TV bulletins. We'll show your first name and which town you're from - but we won't use your details for anything else.