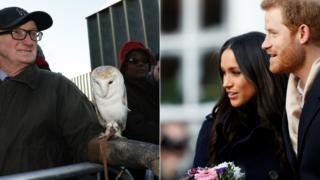 AFP/Getty Images
If you were going to see Prince Harry and his fiancée Meghan Markle what would you take for them?
Maybe flowers? Perhaps a card?
How about an owl!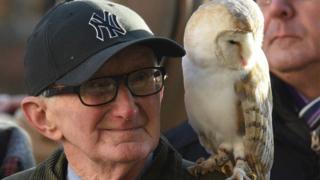 AFP
81 year old Frank took his barn owl Kim to meet the newly engaged couple in Nottingham.
It was their first royal duty together since announcing their engagement.
Prince Harry and Meghan plan to get married next year.