US President Donald Trump has used his Twitter account to share three anti-Muslim videos.
They were originally posted by the deputy leader of Britain First - a group with extreme opinions and strong anti-immigration views.
UK Prime Minister Theresa May has said: "The fact that we work together does not mean that we're afraid to say when we think the United States has got it wrong, and be very clear with them.
"And I'm very clear that retweeting from Britain First was the wrong thing to do."
Donald Trump has said Theresa May should focus on "radical Islamic terrorism" in the UK instead of criticising him.
Why do Donald Trump's retweets matter?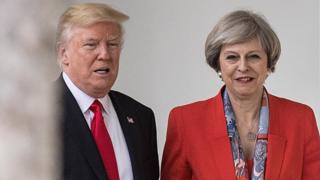 Getty Images
The US and the UK have a long history of working together.
The two countries are described as having a "special relationship".
Theresa May was the first foreign leader to visit Donald Trump at the White House after he officially became US President in January 2017.
So, this public argument between the leaders is very unusual.
Mr Trump has told Theresa May to spend less time criticising him, and pay more attention to what he called the "terrorism taking place in Britain".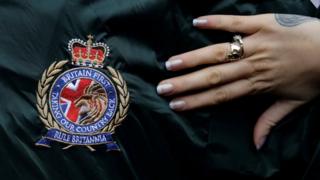 Reuters
Britain First describes itself as a "patriotic political party and street movement".
They post anti-Muslim and anti-immigration messages and videos on social media.
It wants to remove all illegal immigrants from the UK and stop any future immigration.
They also want introduce "a ban on the religion of Islam" within the UK, and create a law stopping Muslim women wearing head coverings in public.
How have other people reacted?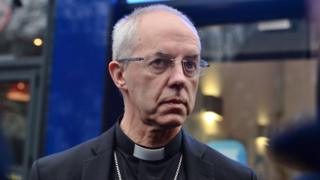 PA
Several leading UK politicians have criticised the president for retweeting the anti-Muslim posts.
And the Mayor of London Sadiq Khan described Britain First as "a vile, hate-fuelled organisation".
The Archbishop of Canterbury Justin Welby said what Donald Trump did was "deeply disturbing".
Many people have now asked for Mr Trump's planned state visit to the UK to be cancelled.
A state visit is an important occasion, which would include an invitation for Mr Trump to meet the Queen, so it is an honour to have one.
However, a spokesperson for the Prime Minister's office said on Wednesday that the visit would still go ahead.