The royal wedding of the year is finally here!
It was announced at the end of last year that Prince Harry would be marrying American actress Meghan Markle, who he has been dating since July 2016 - and the wedding is taking place on Saturday 19 May.
Find out everything you need to know about this special day below!
Meghan Markle and Prince Harry will tie the knot on Saturday 19 May at St George's Chapel in Windsor.
The chapel - where Prince Harry was christened - holds about 800 people.
In an official statement, the chapel described as "an incredibly special place" for Harry and Meghan.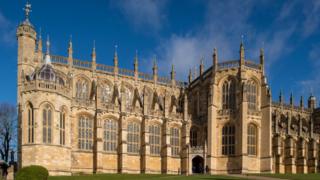 Reuters
St George's Chapel is a private part of Windsor Castle, but members of the public will still be involved in the wedding. (Find out how below.)
We know that Prince Harry has chosen his big brother Prince William to be his best man.
This comes after Prince Harry was best man at his brother's wedding in 2011.
Meghan, meanwhile, will not have a maid of honour.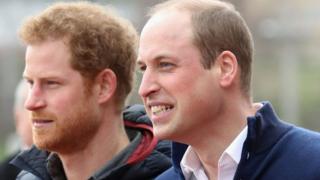 Getty Images
It was recently confirmed that Meghan's dad will not be coming to her wedding.
Kensington Palace published a statement from Meghan, in which she says she had "always cared" for her father and hoped he could be given the space he needed to focus on his health.
There had been lots of questions about whether or not Thomas Markle would make it to walk his daughter down the aisle.
On Wednesday, it was reported that he'd had to have heart surgery.
It has been announced that Prince Harry's dad Prince Charles will walk Meghan down the aisle instead.
Prince Charles is "pleased to be able to welcome Ms Markle to the royal family in this way".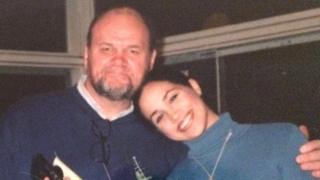 Daily Mail/SOLO
We recently found out who the royal wedding bridesmaids and pageboys are going to be.
The bridesmaids will be: Princess Charlotte, Prince Harry's goddaughters Florence van Cutsem and Zalie Warren, Meghan's two goddaughters Remi and Rylan Litt, and Ivy Mulroney, who is Meghan's friend's daughter.
The pageboys will be: Prince George, Prince Harry's godson Jasper Dyer, and Brian and John Mulroney (who are Ivy's brothers).
Details about exactly what they will be wearing will be made available on the day the couple get married.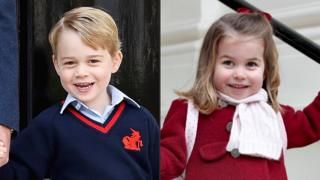 Getty/Duchess of Cambridge
What do we know about service?
The Archbishop of Canterbury, Justin Welby, will marry the prince and Ms Markle, while the Rt Rev David Conner, dean of Windsor, will conduct the service.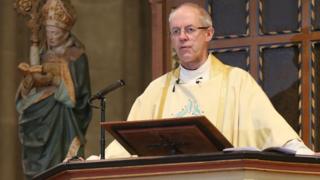 PA
For the music at the service, we know that it will include a "number of well-known hymns and choral work".
The director of music at St George's Chapel, James Vivian, will be in charge of leading the musical contributions, which will be performed by "a selection of choral groups, soloists and musicians".
The choir of St George's Chapel will be singing and 19-year-old cellist Sheku Kanneh-Mason - who won BBC Young Musician 2016 - will play, after Prince Harry saw Sheku play at an event in London in June 2017.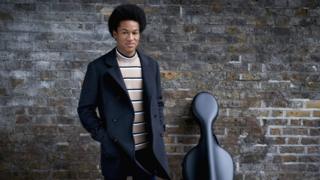 Getty Images
Sheku Kanneh-Mason said: "I'm so excited and honoured to perform at Prince Harry and Ms Meghan Markle's wedding. I was bowled over when Ms Markle called me to ask if I would play during the ceremony, and of course I immediately said yes!
"What a privilege to be able to play the cello at such a wonderful event. I can't wait!"
There will also be a gospel choir and an orchestra made up of musicians from the BBC National Orchestra of Wales, the English Chamber Orchestra and the Philharmonia.
An official statement said: "Further information on the music will be made available nearer the time of the wedding."
What about the wedding flowers and the cake?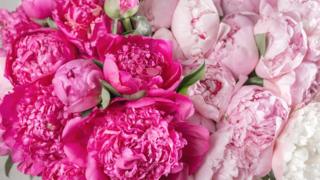 Getty Images
We know that the couple will be surrounded by white garden roses, foxgloves and peonies - Meghan's favourite flower - on their big day.
We have also had some pictures of the royal wedding cake, which is being made by London bakery owner Claire Ptak.
In the run-up to the big day, Claire has been baking with the help of a team of six people for five days in the Buckingham Palace kitchens.
Around 200 lemons have been used in the recipe, as well as 10 bottles of cordial made using elderflower from the Queen's Sandringham estate.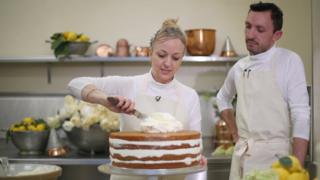 Press Association
We also know that the man who took their official engagement photos, Alexi Lubomirski, will be the official wedding photographer.
What will happen after the ceremony?
A statement from Kensington Palace said the couple wanted "members of the public to feel part of the celebrations too".
At 1pm, they will embark on a carriage tour around Windsor after the ceremony, where members of the public will have the chance to greet the newlyweds.
"They hope this short journey will provide an opportunity for more people to come together around Windsor and to enjoy the atmosphere of this special day," the Palace said.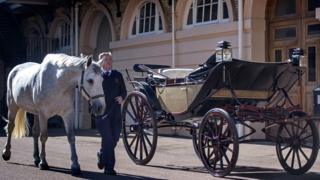 PA
The carriage they've chosen for the procession is one of five Ascot Landaus in the Royal Mews, which is where the royal carriages and horses are kept.
It will be escorted by a travelling Escort of the Household Cavalry Mounted Regiment.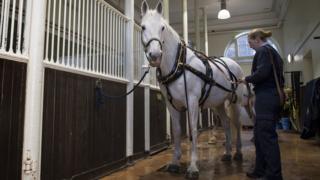 PA
The carriage will be pulled by Windsor Grey horses.
If the weather is really bad though, the couple will travel in the Scottish State Coach, as they'd get rather wet in the one they've chosen on a rainy day!
Invitations have been sent to 600 guests, with another 200 invited to the couple's evening reception - including the Spice Girls.
More than 1,000 members of the public have also been invited to the grounds of Windsor Castle and will be able to watch the arrival and departure of the bride and groom.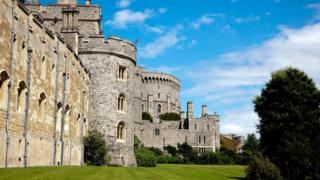 Getty Images
Prime Minister Theresa May, Labour leader Jeremy Corbyn, US President Donald Trump and former President Barack Obama and his wife Michelle are not on the guest list.
What do we know about the reception afterwards?
After the ceremony and carriage procession, all 600 guests have been invited to a lunchtime reception at St George's Hall, hosted by the Queen.
It has also been reported that Ms Markle is planning to break with the tradition for royal brides by making a speech herself.
Then, later in the evening, there will be a private reception which just 200 guests have been invited to, less than a mile from Windsor Castle at Frogmore House, where the couple had their official engagement photos taken.
This will be hosted by Prince Harry's father, Prince Charles.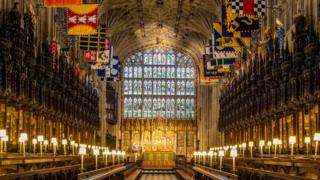 Reuters
What about the FA Cup final?
One other question that will be on many football fans' lips is... What about the FA Cup final?! As it is happening on the same day. Will there be a clash!?
Well, it's been revealed that the wedding will take place at midday, meaning that - fingers crossed - a clash is unlikely, as recent finals have kicked off at 5:30pm.
Prince Harry's brother, the Duke of Cambridge, usually attends the FA Cup final and presents the trophy, as he is president of the Football Association, but whether or not he will still be able to carry out this engagement remains to be seen.
The Duke and Duchess of Cambridge said: "We are very excited for Harry and Meghan. It has been wonderful getting to know Meghan and to see how happy she and Harry are together."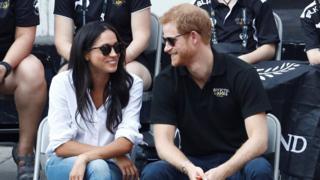 Reuters
The Queen and Duke of Edinburgh - Prince Harry's grandparents - are also said to be "delighted for the couple and wish them every happiness".