Facebook and Instagram have told Newsround that they feel a sense of responsibility for under-13s if something awful happens to them on their sites.
They said this at the launch of a new plan that is designed to help keep young people safe online and - in particular - to tackle cyber-bullying.
Prince William launched the plan, which his charity - the Royal Foundation - has put together, along with social media and technology companies, charities and young people.
At the launch, the prince said the idea was to "encourage a new standard of behaviour online".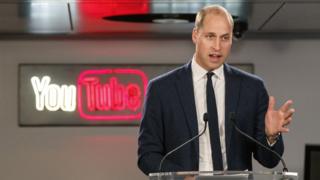 Getty Images
Newsround asked Facebook and Instagram about the plan, which they had helped to put together.
Simon Milner, who works for Facebook and Instagram, told Newsround: "We are one of a group of companies and organisations that Prince William brought together to say, 'let's all work together to help young people when it comes to cyber-bullying', because there are definitely some things that we could do together that are better than we could do individually."
Facebook and Instagram's rules say that you have to be 13 to have an account on their sites. But we did a survey that showed that many children ignore this rule.
So we asked Simon whether or not Facebook and Instagram have a responsibility to do something about it if something awful happens to a child under the age of 13 when using their site?
"The answer's yes. If you're under 13, you shouldn't be on Facebook, but that does not mean you should be worried or scared about letting us know if there's a problem. We are there to help you," he said.
So what can these sites do to make you feel safer?
Well, one of the main ideas behind the new plan for young people is to make it easier to report cyber-bullying and get support, if you need it.
Facebook and Instagram want to make sure that you report bad behaviour - even if you aren't telling the truth about your age.
"If you've said you're 13 - and you're 12 - and you experience a bad problem on Facebook, do not be shy about reporting it to us. We are not going to check up on your age before we decide whether or not that problem you're having needs resolving," said Simon.
"I want the message to be really clear - however old you really are, if you've got a problem on Facebook or Instagram, then tell us about it. Please report it."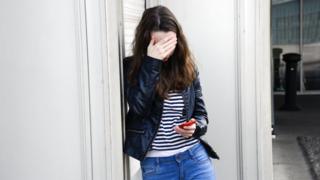 AJ photo/Science Photo Library
One message from the launch of the plan was about the importance of everybody being honest.
So we asked Facebook and Instagram if they would have an open and honest conversation with children under the age of 13 about these issues.
"Absolutely. We're always up for having that kind of conversation," said Simon.