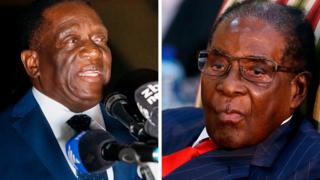 Getty Images
The new president of Zimbabwe, Emmerson Mnangagwa, has been officially sworn in.
The country's new leader is the former vice-president.
He came to power after former leader, Robert Mugabe, stepped down after being president for 37 years.
Mugabe made the surprise announcement he was quitting on 21 November as people in the country debated forcing the 93-year-old leader out of power.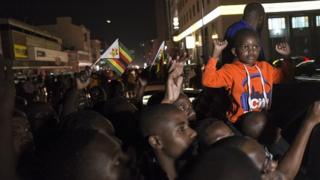 Getty Images
Lots of people in the capital Harare, and around the country, celebrated the news that Mr Mugabe was stepping down.
Crowds of people, including children, were seen dancing and cheering in the streets, waving the Zimbabwean flag, while drivers used their car horns to show how excited they were at the news.
In a letter read out to the Zimbabwean parliament on 21 November, Mr Mugabe said he was resigning to allow a smooth and peaceful transfer of power, and that he hadn't been forced into the decision.
Mr Mugabe's grip on the country had weakened in the week before the announcement, with the ruling Zanu-PF party telling him to resign or face further action.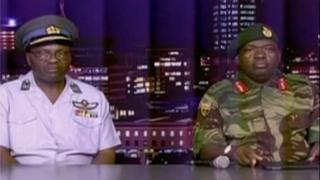 Getty Images
The army took over control in the country of Zimbabwe in Africa on 22 November.
They said they were angry at the way people around Robert Mugabe were running Zimbabwe and treating its people.
The move came after Mugabe sacked the vice-president, two weeks before, angering army commanders who saw it as an attempt to make his wife Grace the next president.
On 19 November, Mr Mugabe was removed as the leader of Zimbabwe's ruling Zanu-PF party and ex-vice-president Emmerson Mnangagwa was appointed in his place.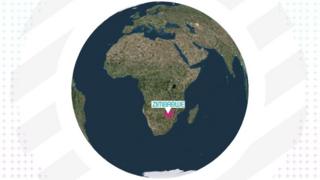 Zimbabwe is a country in southern Africa.
It was taken over by Britain in the 1880s and named Southern Rhodesia.
Although far fewer white people lived there than black people, the country was dominated by a white minority who ran everything.
In the 1960s and 1970s, there was a lot of fighting as the white minority tried to keep power.
But groups representing the black majority won the war in 1980, and changed the country's name to Zimbabwe.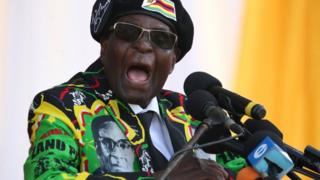 AFP
Robert Mugabe was the country's president.
He was a key player in Zimbabwe's fight for independence.
After Zimbabwe gained independence, Mugabe became their first prime minister - and led the country since independence.
Mugabe is a controversial figure, and many people in Zimbabwe and abroad are very critical of him because of the way he ran the country.
They say he was a dictator who completely controlled Zimbabwe, and used violence to get what he wanted.
In the past he has been accused of fixing elections to make sure he stays in power.
He also had tight control over the media and what people were allowed to say.
But to some in Zimbabwe, he was a hero because he fought for independence.
What's it like to live in Zimbabwe?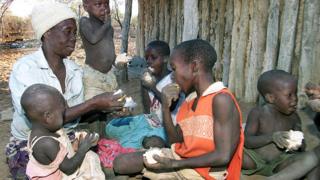 Getty Images
Since 2000, there have been serious food shortages in Zimbabwe and the country has become very poor.
This is because of two big reasons.
Robert Mugabe brought in new rules that meant that many farms owned by white Zimbabweans were seized and given to black Zimbabweans who didn't have any land.
He did this because many black people in Zimbabwe felt that white people, who settled in the country when the British took power, stole their land.
But Mugabe's new rules led to a big fall in the production of food in the country.
This problem was made worse because the country has been hit by bad droughts and farmers struggled to grow food.
This has meant that Zimbabwe has become incredibly poor and many people have left to find work in other countries.
Life is hard for children living there. Only around half of them attend secondary school and many do not have enough food to eat.
People born there are only expected to live to the age of around 54 years.
Many people hope the change of leader will lead to an improvement in the lives of people living in Zimbabwe.