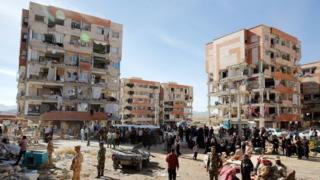 EPA
A massive earthquake has hit the border between Iran and Iraq.
Around 350 people have died. Thousands more have been hurt.
The Iran and Iraq governments have started rescue operations. The Iranian police and army have been sent to help.
The 7.3-magnitude quake struck on Sunday night. Tremors were felt in other nearby countries like Turkey, Israel and Kuwait.
Advice if you're upset by the news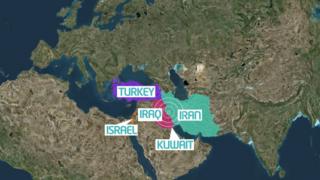 Rescuers worked through the night to help people in affected areas.
The earthquake is one of the largest this year and has left hundreds of people without electricity.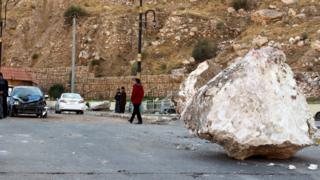 EPA
It's the worst to hit Iran since 2012.
It's the sixth earthquake with a magnitude of 7.0 or more in 2017 - there were 16 in 2016 and 19 the year before.