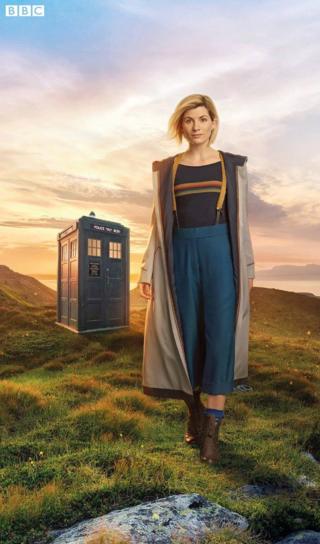 Fans have been given their very first peek at the all-new look of the brand new Doctor.
BBC One shared the news on social media with the caption 'New series. New Doctor. New look! #DoctorWho'.
It shows the Doctor - Jodie Whittaker - dressed in a long coat, striped T-Shirt and high-waisted trousers.
Unsurprisingly, she is pictured alongside her trusty TARDIS.
The new series will feature 50-minute-long episodes across ten weeks, with a special hour-long opening launch.
Fans will first see the new Doctor this Christmas when Peter Capaldi's 12th Doctor regenerates, but everyone will have to wait until Autumn 2018 to see what's in store in the new full series.