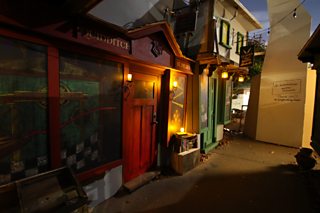 Dad builds Diagon Alley in garden
If you've ever wished you could be part of Harry Potter's wizarding world - then this is going to make you very jealous.
Jon Chambers and his neighbours spent two weeks recreating its famous Diagon Alley as a Halloween treat for his daughters.
See how they got on...