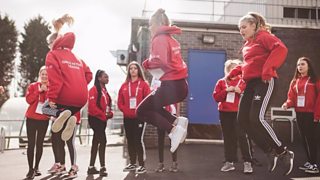 Girls 'lack confidence' playing sport
There are big differences between boys and girls when it comes to playing sport.
New research by the Youth Sport Trust and Women in Sport found that girls, in England and Northern Ireland, are doing less exercise than boys.
It also found that a quarter of girls said they felt insecure, hated other people watching them and didn't feel confident with the way their bodies looked.
Watch Martin's report to find out what girls think about playing sport.