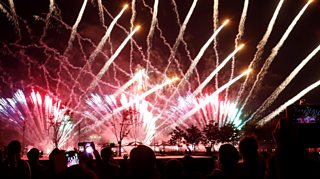 Bonfire night: Tips on how to stay safe
It's Bonfire night so loads of us will be enjoying fireworks and sparklers.
But while they look pretty amazing, fireworks can travel at the speed of a racing car - so they're not something to mess around with!
We've got some top tips on how to keep safe and have fun on Bonfire night.