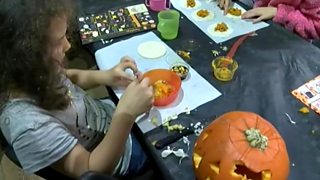 What else can you do with your pumpkin?
Over the last few days, many of you will have been carving spooky pumpkins.
There are still lots of pumpkins left in the supermarkets.
But did you know that you can do so much more with a pumpkin than just carve a face in it?
These children in Brighton have been finding out more.