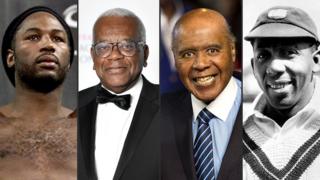 Various
Black History Month has been marked in the UK for more than 30 years. It takes place during the month of October.
It happens because so often in the past, the contributions made by black people to the community were ignored or played down because black people weren't treated the same way as other people because of the colour of their skin.
Black History Month aims to address this unfairness, by celebrating the achievements and contributions of the black community over the years.
Read More: Amazing black women you should know about
Read on to find out about the incredible things that these 10 men have done for Britain.
Ignatius Sancho (1729-1780)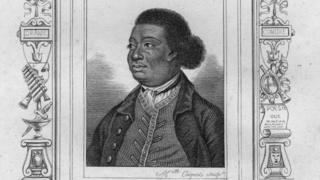 Getty Images
Ignatius Sancho was a very influential figure in the arts.
He was born on a slave ship and was brought to England by his owner as an orphan, where he worked as a butler.
However, the man for whom he worked saw how clever he was and supported his creativity. Sancho wrote plays, poetry and music, and eventually ended up setting up his own shop in London, where other creative people like him could meet up.
He used his ability to read and write to speak out against the slave trade too.
Aside from his creativity, he is also the first known black British voter. Black people didn't use to be able to vote when white people could, because they were not treated the same.
Olaudah Equiano (c.1745-1797)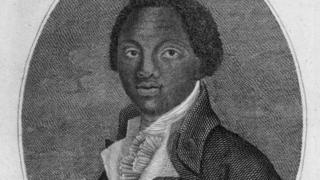 Getty Images
Olaudah Equiano's book about slavery is one of the earliest accounts about what it was like to be a slave - and it is one of the best-selling books about it.
Equiano was a slave himself, but he managed to buy his freedom and moved to London.
There, he became involved in the movement to abolish slavery.
In 1789, he published his autobiography called The Interesting Narrative of the Life of Olaudah Equiano or Gustavus Vassa, the African.
It made him a rich man and it became an extremely important piece of work for the people who were working hard to get rid of slavery.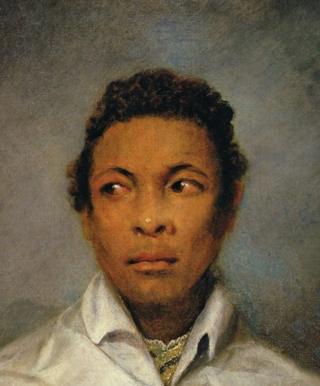 Bridgeman Images
Many of you may have favourite actors who you love to watch at the cinema or on television. Ira Aldridge was an extremely important actor in plays at the theatre.
He was one of the highest paid actors in the world at a time when black actors did not have the same opportunities as white actors.
He was born in New York, but moved to the UK because he wouldn't have been able to achieve his acting goals in America.
He became well-known across Europe as a brilliant actor of Shakespeare plays.
John Edmonstone (1793-1822)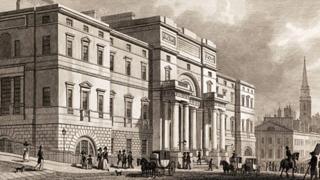 .
Moving into the 19th century and away from the arts, John Edmonstone was a very important figure in the world of scientific research.
He was born into slavery, but when he gained his freedom, he moved to Scotland where he met a man called Charles Waterton, who taught him the skill of taxidermy. This is the practice of stuffing animals after they have died.
After this, he became a teacher at Edinburgh University, where he taught Charles Darwin.
You might have heard of Darwin because he came up with very important ideas about how humans have developed throughout time.
Well, it could be said that Darwin couldn't have come up with his ideas without what Edmonstone taught him - so that's a pretty big deal.
Samuel Coleridge-Taylor (1875-1912)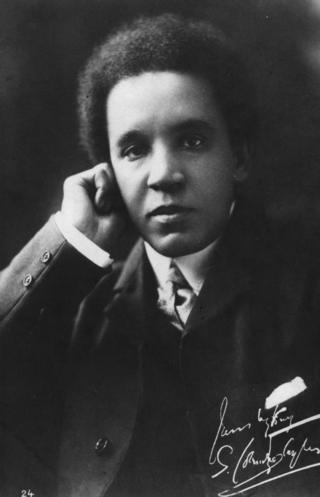 Getty Images
Back to the arts and this man was an important composer as we move into the 20th century.
Having studied at the very highly respected Royal College of Music in London, he went on to write many beautiful pieces of music which were enjoyed all over the world and are still enjoyed today.
It was unusual for black composers of classical music to enjoy success like he did.
He died very young as a result of pneumonia, which it is said was brought on by working so hard.
Sir Learie Constantine (1901-1971)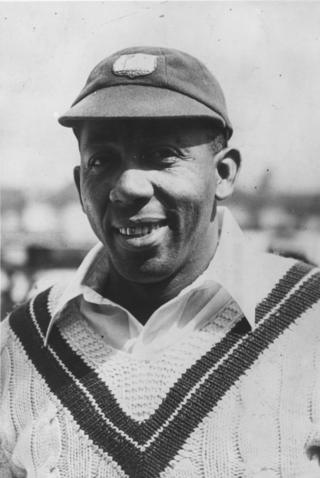 Getty Images
Born in Trinidad, Learie Constantine would go on to become England's first black peer because of the work that he did for politics and racial equality.
This means he was allowed to sit in the House of Lords and take part in important political debates.
He was also a well-known cricket player.
He settled in Britain in a town in Lancashire called Nelson after he played cricket there for the West Indies in 1928. It caused a bit of a stir, as people were not used to seeing black people around.
"School children came out in their droves to see him because the only black face they'd seen before was a coal miner," explained the Mayor of Pendle, Councillor Tony Beckett. "But he endeared himself to them and would come out and play cricket with the kids in the street."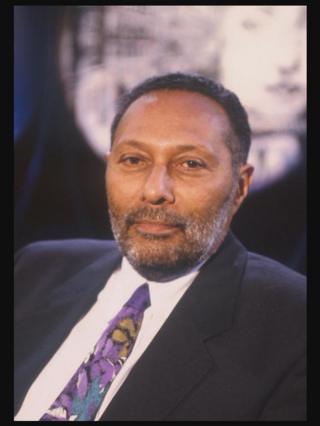 Stuart Hall is known as an important figure for multiculturalism. This is the bringing together of different cultures - the people, the ideas and the traditions.
He came to Britain from Jamaica in the 1950s and became an important figure encouraging the study of many issues that affect people and politics - for example issues about race, sexuality and how people feel about themselves.
He went on to be responsible for the first cultural studies course in Britain, which was offered by the University of Birmingham.
Paul Stephenson (1937-today)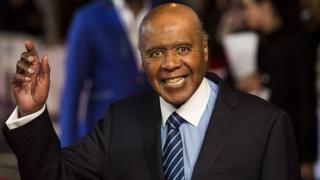 Getty Images
Every generation has a duty to fight against racism. It will find its way into our country and into our homes. Addressing this challenge is our duty if we wish to seek a happy and prosperous existence.
Paul Stephenson was born in England and went to a school where he was the only black child.
Even though it does not feel like that long ago, at that time he was a child, being black and being English were sometimes seen as two very different things.
This is what inspired him to go on to dedicate his life to stopping racial discrimination and bringing black and white communities together.
He became Bristol's first black social worker, which improved the relationship between black and white people in the city.
He spent his life leading important campaigns that made big changes in how black people were treated, and it is said that his work played a part in Britain's first Race Relations Act in 1965.
This was an important law that took steps to give equal rights to black people.
Sir Trevor MacDonald (1939-today)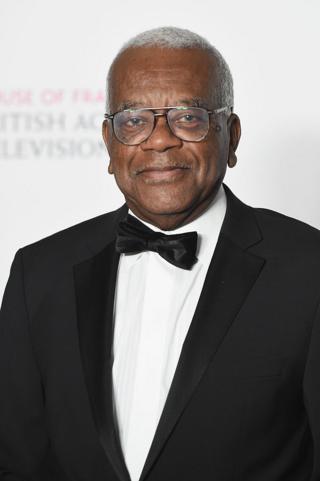 Getty Images
You may have seen his face on the television before, as Sir Trevor MacDonald is one the most well-known presenters on TV in Britain.
He was born in Trinidad where he worked in the media, but came over to Britain in the late 1960s to work for the BBC in London.
He later moved to a different organisation called ITN and went on to become one of the most successful journalists in the country.
In 1999, he received a knighthood from the Queen for his work.
Lennox Lewis (1965-today)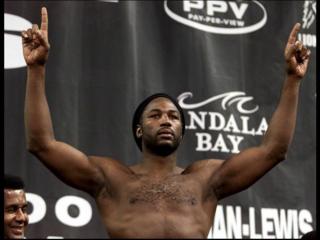 Press Association
"It's been great honour to be the standard bearer for boxing in the last decade. Let the new era begin."
In the world of sport, Lennox Lewis is one of the most successful British sportsmen of all time and his name is known all over the world.
He was a boxer who won 41 of his 44 professional fights, which is a pretty amazing record.
He announced his retirement from the sport in 2004, after his final fight on 21 June 2003 against the Ukrainian boxer Vitali Klitschko.